Think Better, Sleep Better, Perform Better
BrainTap
BRAINTAP'S PROPRIETARY NEURO-ALGORITHM IS THE PROVEN WAY TO BOOST YOUR BRAIN FITNESS
BrainTap Turns Your Brainwaves Into A Symphony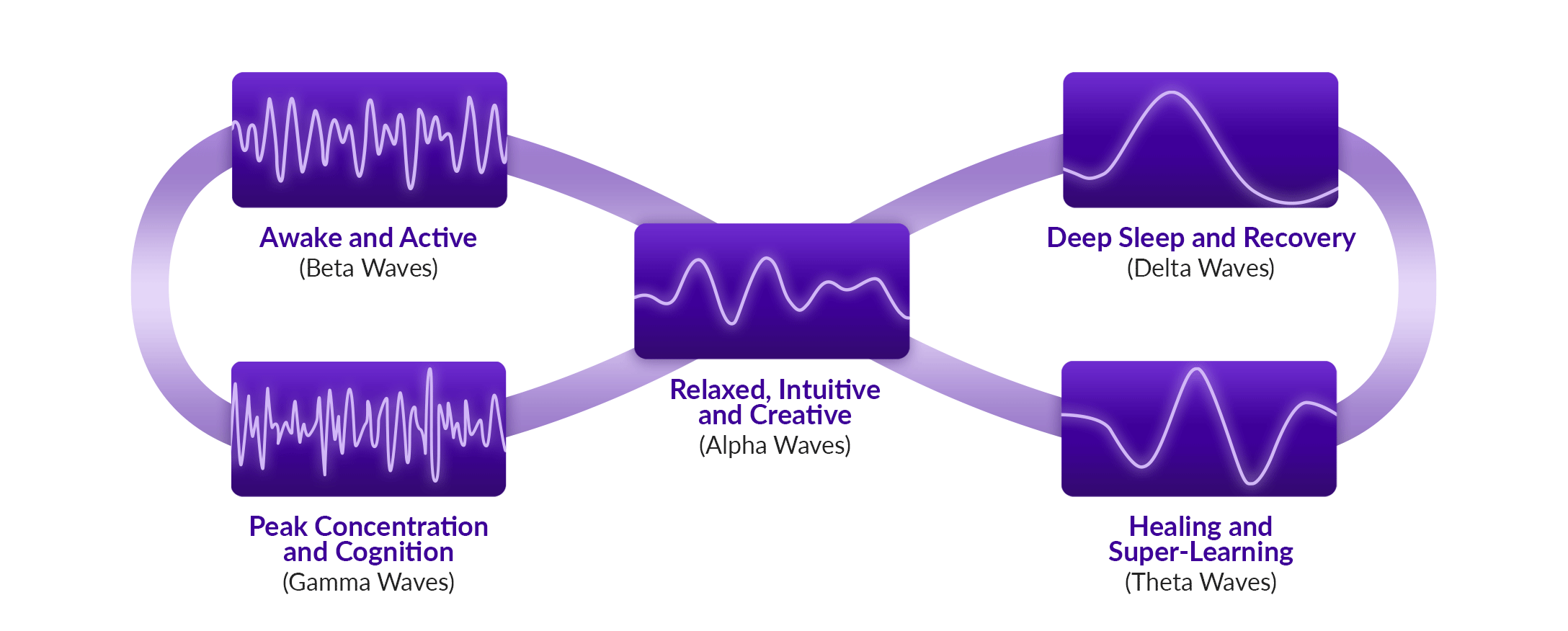 Braintapping is a quick and easy way to optimize your brain's peak potential – anytime, anywhere. Backed b neuroscience and research, BrainTap is proven to help people who experience high stress, difficulty sleeping, low energy, and other lifestyle challenges.
Burnout paralyzes. BrainTap restores your ability, balance and energy. BrainTap breaks through the overwhelm and makes it possible for you to thrive in overdrive. Instead of feeling exhausted and disheartened, you have a fit and resilient brain with clear, focused thinking, and the confidence to make better choices.
The Science Behind Achieving Balance & Peak Performance
Our brainwaves mimic the pulse rates of the sounds to which we're exposed.
By listening to the varied frequencies and holographic music in BrainTap's unique audio programs, you can enjoy a healthy and balanced state of brain fitness. Click the info icon below to learn more.