Coaching
At Work It Out Counseling, we offer coaching services to individuals who are looking for guidance and support in achieving their personal and professional goals. Our coaching philosophy is based on collaboration, authenticity, and resiliency, and we believe that everyone has the potential to reach their full potential with the right support and guidance. Our experienced coaches work with clients to identify their objectives, explore innovative approaches to achieving them, and develop actionable strategies for success. Whether you're looking to make a career change, improve your relationships, or achieve a personal goal, our coaching services can help you gain clarity and confidence in your journey toward success.
Don't be hard on yourself. It's okay to have a moment of uncertainty about life. It's a transformative period to find your purpose.
Q: What is coaching?
A: Coaching is a process where a coach provides a safe and supportive environment for clients to explore their objectives and obstacles while developing actionable strategies for success. It is a collaborative approach that uses a combination of analytical and intuitive abilities to aid clients in gaining clarity on their objectives and overcoming obstacles.
Q: How is coaching different from therapy?
A: Coaching is focused on the present and future, and is oriented toward developing the resiliency and skills clients need to be successful in their personal and professional lives. Therapy, on the other hand, focuses on healing and resolving past trauma or mental health issues.
Q: Who is coaching for?
A: Coaching is for anyone who is motivated to make positive life changes and has a strong desire to do so. Clients should be willing to collaborate with their coach and be open to experimenting with new methods. Trust in the coaching process is also essential, and clients should recognize that achieving their goals will require time, patience, and mutual respect.
Q: How do I know if coaching is right for me?
A: If you are looking to make positive changes in your personal or professional life, and are willing to invest the time and effort required to achieve your goals, coaching may be right for you. Coaching can help you gain clarity on your objectives, develop the resiliency and skills you need to be successful and provide you with a supportive partner to help you navigate obstacles.
Q: What can I expect from coaching?
A: You can expect a safe and supportive environment to explore your objectives and obstacles, as well as a collaborative approach to developing actionable strategies for success. Your coach will provide you with objective perspectives and tools to feel confident and optimistic about the future direction of your life. Coaching is a partnership, and you should expect to be straightforward and honest regarding your true areas of struggle.
Q: How long does coaching typically last?
A: The length of coaching depends on the individual client and their objectives. Coaching can be short-term, lasting a few sessions, or it can be a longer-term partnership lasting several months or more. It is up to the client to determine their desired length of coaching based on their objectives and progress.
Q: How often will I meet with my coach?
A: The frequency of coaching sessions depends on the individual client and their objectives. Generally, coaching sessions occur once a week or every other week, but this can be adjusted to meet the client's needs.

To schedule a free consultation today, click the link above and let's explore how coaching can help you achieve your goals.

Sign up and get connected to Life and Career Insights!
If you want more valuable insights, inspiration, and resources for personal growth, life coaching, career development, and breathwork practices. Sign up for email notifications and stay connected with our community!
Your privacy is important to us. Rest assured that we will only use your email to send you relevant information, and we will never share your details with third parties.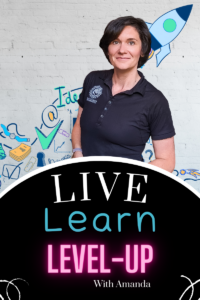 Learn more about our Professional Coach, Amanda Nichols