Grief Counseling
Losing a loved one or loss of any type can be one of the most challenging experiences life throws our way. During these difficult times, it's crucial to have a supportive hand to hold and someone to help you navigate the complex emotions that accompany grief. At Work It Out Counseling, we understand the profound impact of loss, and we are here to guide you through the healing process with empathy, understanding, and professional expertise.
Who We Are
Work It Out Counseling is a team of dedicated and licensed mental health counselors who specialize in providing compassionate support for individuals dealing with the pain of loss. Our counselors have extensive experience and training in grief therapy, offering a wealth of knowledge and skills to help you cope with your unique journey.
Our Approach
At Work It Out Counseling, we believe that everyone's grief journey is unique, and there is no one-size-fits-all approach to healing. We are committed to creating a safe, non-judgmental space where you can openly express your feelings, thoughts, and memories. Our counselors will work collaboratively with you to develop a personalized plan tailored to your specific needs, goals, and timeline.
Services We Offer
Grief Counseling for Individuals: Our one-on-one counseling sessions provide a safe and confidential environment for you to explore your emotions and work through your grief at your own pace. Our counselors will actively listen and offer guidance, using evidence-based therapeutic techniques to help you process your grief and find meaning in your loss.
Family Grief Counseling: Losing a loved one impacts the entire family. Our family grief counseling services focus on fostering open communication and understanding among family members as they grieve together. We aim to strengthen family bonds and help each member navigate their unique grieving process.
Online Grief Counseling: For those who prefer the convenience of remote counseling, we offer secure and confidential online sessions. Our virtual counseling services ensure that distance is not a barrier to accessing the support you need.
Why Choose Work It Out Counseling
Expertise: Our grief counselors are licensed professionals with specialized training in grief and bereavement counseling. You can trust that you are in capable and caring hands.
Compassion: We approach every client with empathy and compassion, recognizing that grief is a natural and necessary response to loss. You will never feel judged for your feelings or the way you are processing your grief.
Personalized Care: We understand that everyone's grief is unique. Our counselors will tailor their approach to meet your individual needs and provide personalized support throughout your healing journey.
Confidentiality: Your privacy is of the utmost importance to us. Our counseling sessions are strictly confidential, and you can trust that your personal information will be treated with the highest level of respect and security.
Taking the First Step
If you are ready to take the first step towards healing and rebuilding your life after loss, we are here to support you. Reach out to Compassionate Healing today to schedule a confidential consultation with our experienced grief counselor. Remember, you don't have to navigate this difficult time alone – we are here to walk alongside you on your path to healing.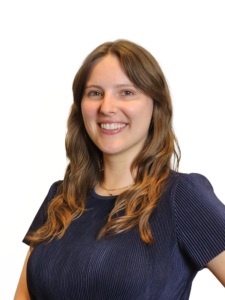 Anna Burns, Grief Counselor, is accepting new clients